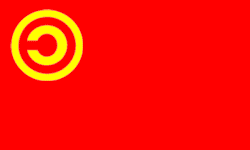 Rusty has written up some of his thoughts on the negative effect extending intellectual property rights has on people's real-world property rights. He's talked about it at lunch a few times too, and I think it's a good point.
I think cars are a good example because they're very tangible, everyone has one1, and they actually do contain software these days. So imagine that having bought a car you then weren't allowed to sell it, because the license on the software in the car (intellectual property) didn't allow that. There are already licenses for software that are like that.
Something Rusty mentions, but didn't stress, is the way such a scenario relates to the traditional Right-vs-Left view of the whole IP issue. Given the above example I think it's clear that by strengthening the copyright holders' intellectual property rights you reduce the buyers' property rights. In practice that means reducing the rights of individuals, and giving more rights to big corporations.
Given that, somehow Bill Gates still thinks it's sensible2 to go around calling the people who are arguing for individual rights and freedoms "communists". I'm may not be a Pol-Sci major, but I thought it was the capitalists who believed in private property and individual rights?
Update: Bill Gates has more to say which is a little less inflammatory but unconvincing. And yes he did call them communists:
There are some new modern-day sort of communists who want to get rid of the incentive for musicians and moviemakers and software makers under various guises. – W. Gates

1. That's a separate problem

2. He doesn't, he knows "communist" is a loaded word in America and it's a good way to attack Open Source.

Posted by mike on Monday January 17th, 2005, tagged with nerd, politics, rants